Coordinator/Coordinador: Marco Rivera & Sandra Cortez, 312-918-1557  &  773-225-2297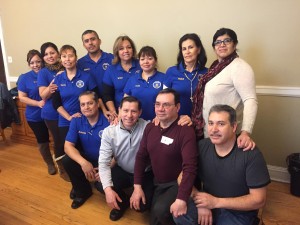 G.A.P
COUPLES SUPPORT GROUP
Program objectives:
1. That its members may find spiritual & psychological support on Marriage Vocation to what they have been called.
2. Open up a space between couples from the community to  achieve healthy personal, social & cultural communication.
3. Small groups of five couples that meet to talk, reflect, share, plan, and pray as couples.
4. That those groups of five couples prepare themselves both spiritually and psychologically to create a network for couples within their community.
5. Create a missionary & leadership conscience between couples based in spirituality and their desire to serve God.
6. Reinforce Christian values and family unity in a familiarity and brotherly environment.
For information regarding meetings, please reach out to Marco or Sandra.