We are Saint Gall Parish / Saint Simon Chapel
Be Disciples, Make Disciples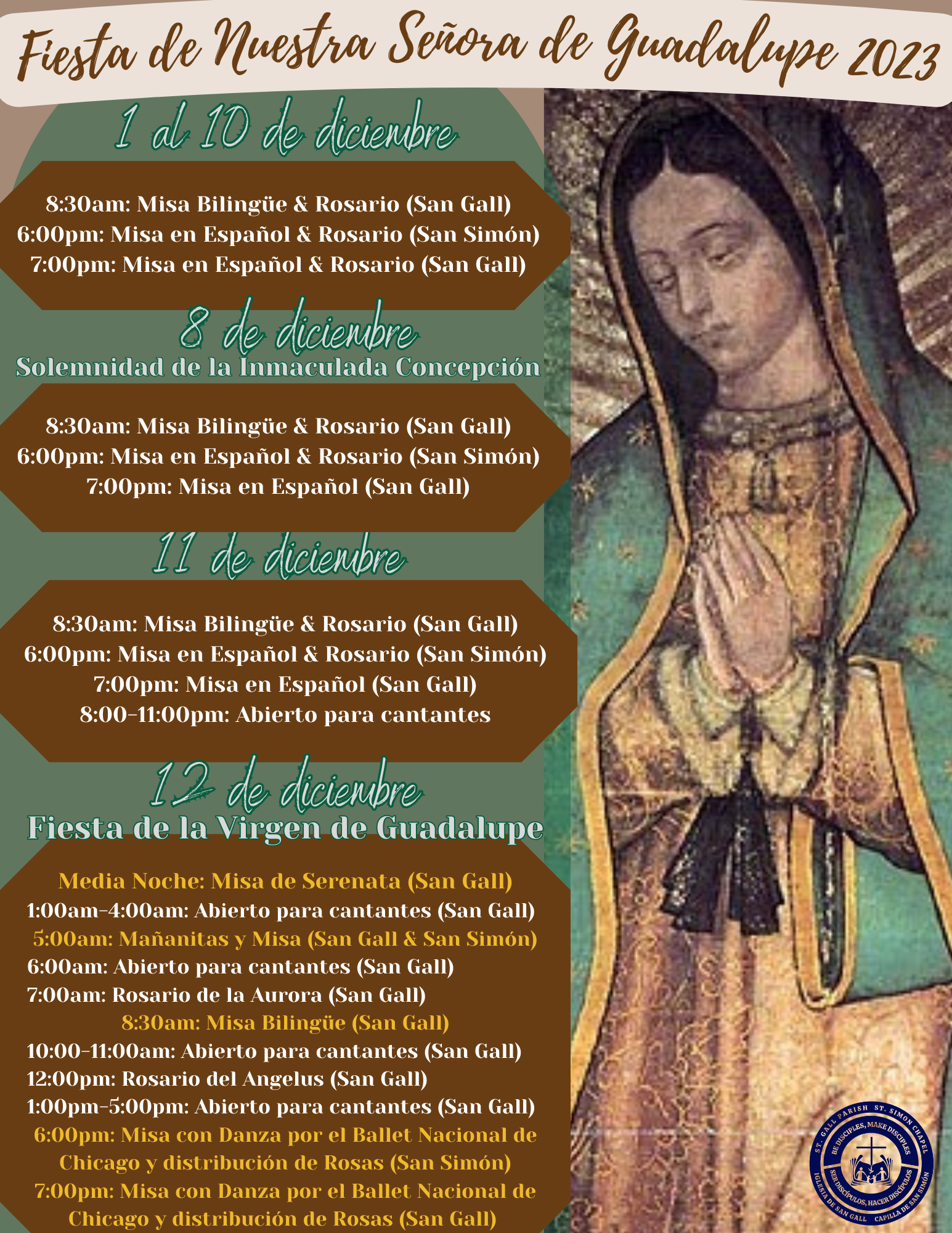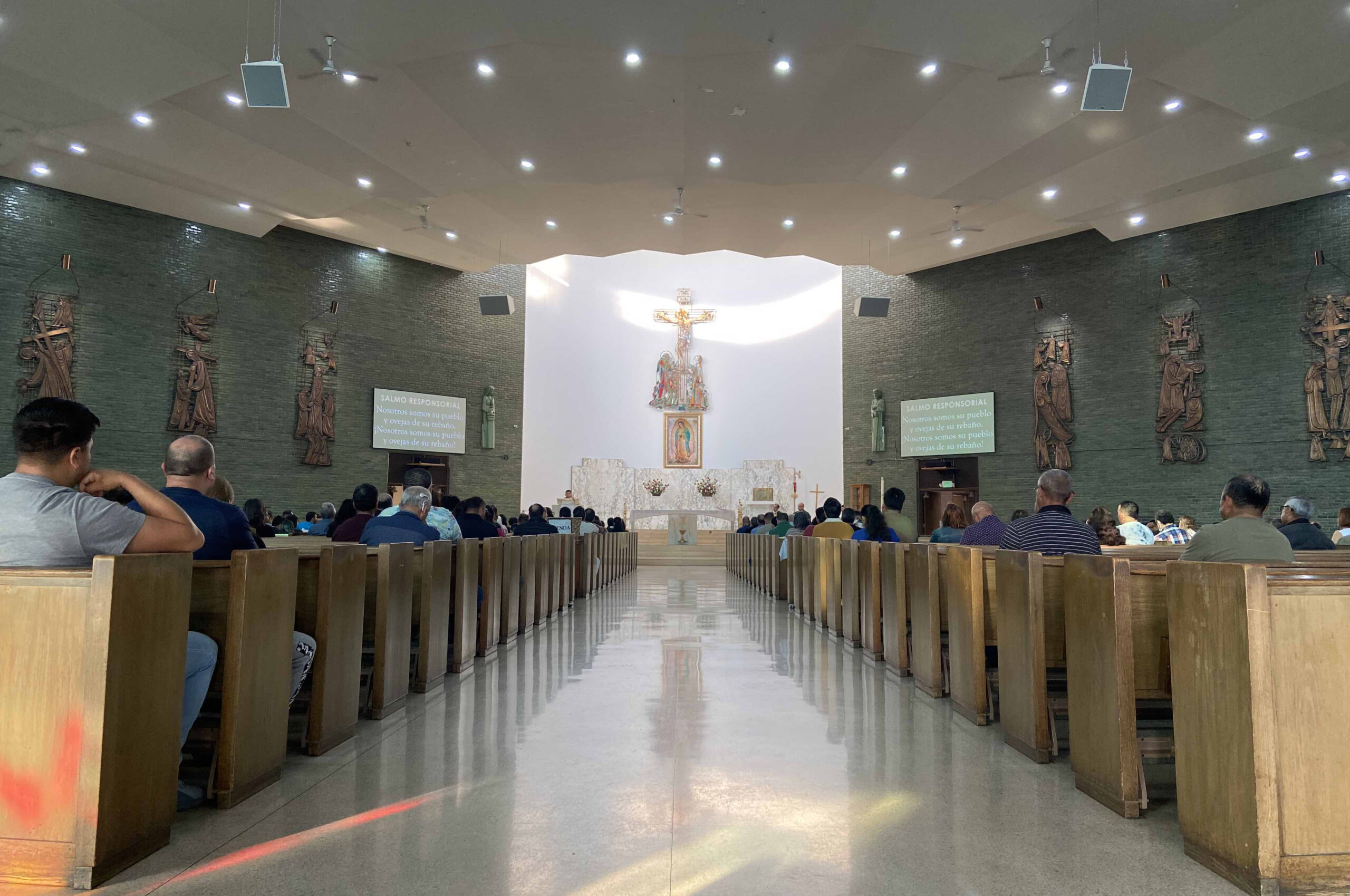 SAINT GALL PARISH
5511 S Sawyer Ave, Chicago, IL 60629
---
Sunday, December 3 2023 | ​Mass Schedule

---
7am with Rev. Matt Foley
9 am with Rev. Brendan Lupton
11 am with Rev. Ricardo Castillo
1 pm with Rev. Ricardo Castillo
7 pm with Rev. Ricardo Castillo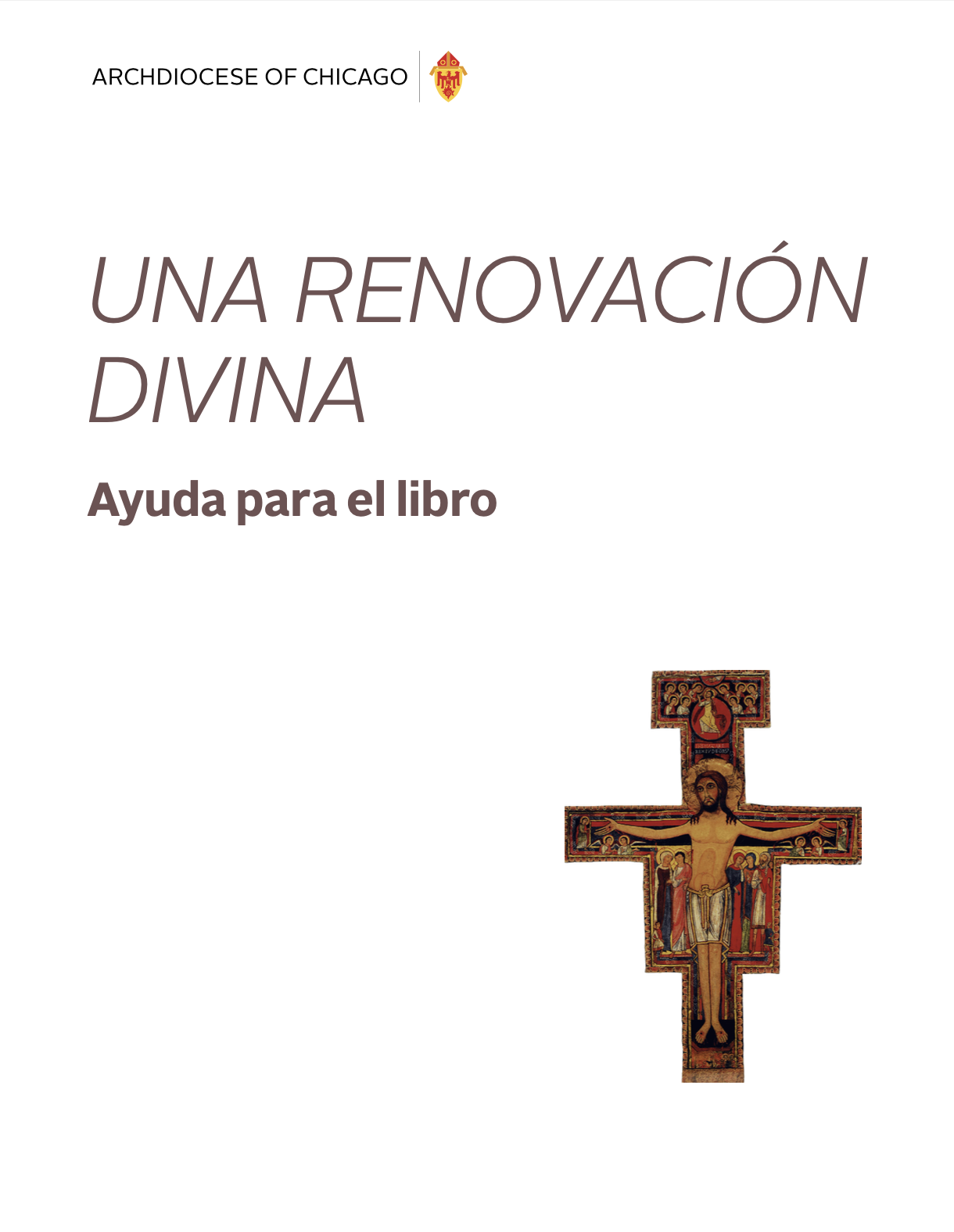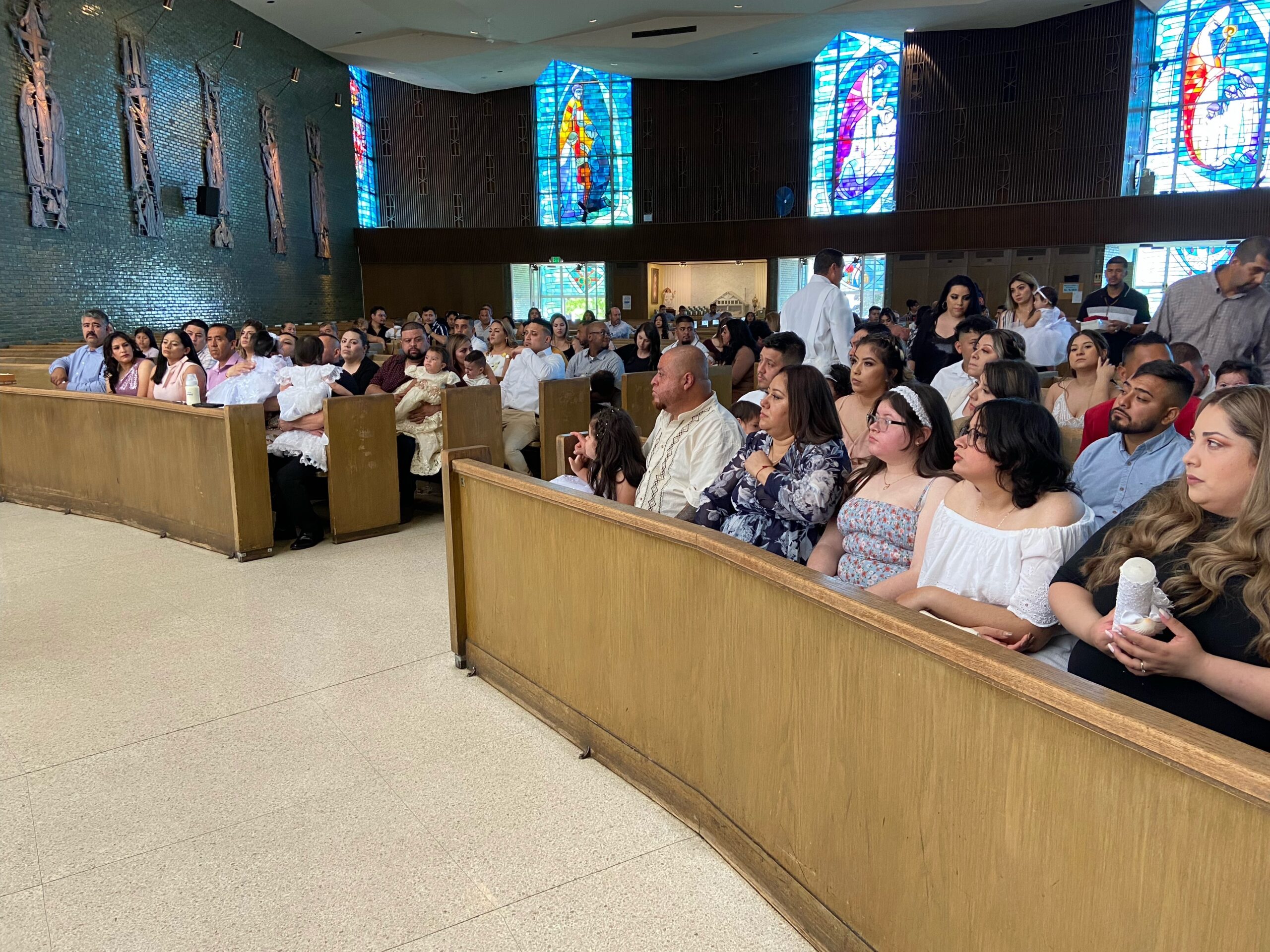 St. Gall Mission Statement
Be Disciples, Make Disciples
MASS TIMES
St. Gall Church


Sunday (Spanish) – 7:00am
Sunday (English) – 9:00am
Sunday (Spanish) – 11:00am
Sunday (Spanish) – 1:00pm
Sunday (Spanish – 7:00pm
Daily Mass Mon-Sat (Bilingual) – 8:30am
---
St. Simon Chapel


Sunday (English) – 8:00am
Sunday (Spanish) – 10:00am
Sunday (Spanish) – 12:00pm
Daily Mass Mon-Fri (Spanish) – 6:00pm

---
OFFICE HOURS

St. Gall Church
Monday thru Friday: 8:00am – 8:00pm
Saturday: 8:00am – 4:00pm
Sunday: Closed
CONFESSION / HOLY HOUR TIMES
St. Gall Church Confession
Every Saturday – 9:00am – 10:00am


St. Gall Church Holy Hour
Every Saturday – 7:00am – 8:00am

---
St. Simon Confession / Holy Hour


Every Thursday – 6:30pm – 7:30pm
Searching for a welcoming Catholic community?
 

Want to re-engage with your faith, but don't know where to start?
 

Struggling to find a parish that can meet you where you are?
 

Feeling lost, lonely, and disconnected from others?

We were made to live in relationship with God and in community with others.  At St. Gall Parish / St. Simon Chapel, we can help you get connected – no matter where you're at in your faith.